Do you want to schedule a medical appointment or do the check-in when arrive at the hospital without being waiting for your turn to be attended?
Health care services became more accessible.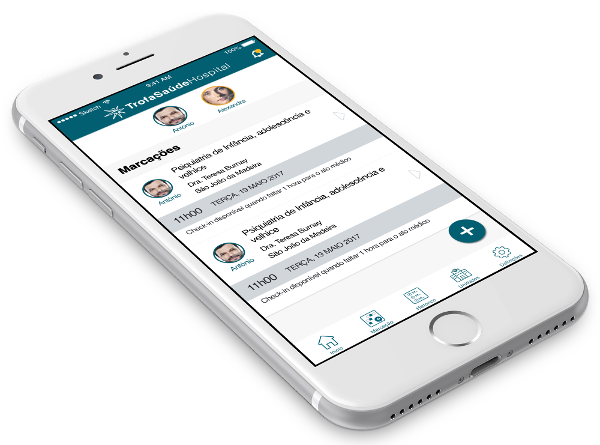 This app allows users to schedulle apointments and exams, and access a set of functionalities related to medical acts performed in Trofa Health Hospitals. Additionaly, it gives access to clinical history of each user and his descendant relatives.
We are shapping the relation between users and health care services, by simplifying procedures, improving agility and making easier the interaction of people and services, getting better results and ensuring users satisfaction.